The Massachusetts millionaire's tax is a 4% surtax on taxable income over $1,000,000. The tax became effective in 2023 and made Massachusetts one of the highest taxed states in the nation. Connecticut, Maine, New Jersey, New York, and Washington D.C. all have similar surtaxes.
The following comparison shows the impact for a single earner with $2,000,000 in taxable income. Under this example, the Massachusetts millionaire's tax assesses $40,000 in additional state income taxes.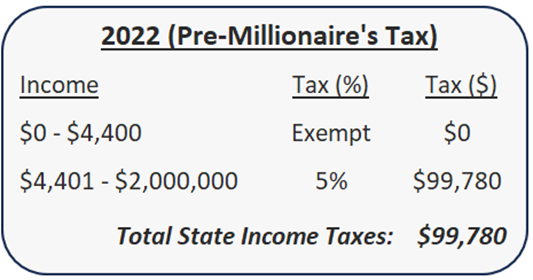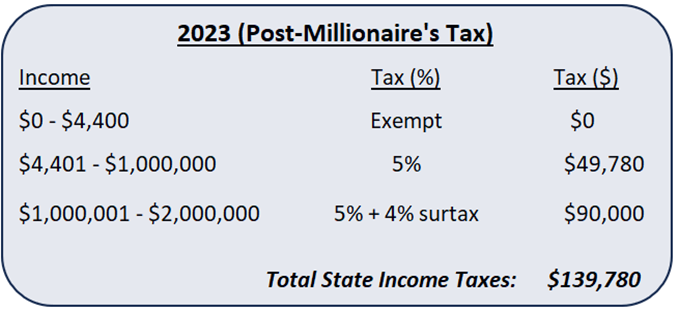 The Massachusetts millionaire's tax creates important planning considerations for high earners. Certain gifting, shifting, and trust techniques may lower tax costs. Outright relocation can provide similar benefits. For decades, BaldwinClarke has helped individuals, families, and businesses understand their tax liabilities and evaluate appropriate strategies.
#tax #incometax #surtax #taxplanning #massachusetts #millionairestax